TXT RACING 280 2023
£7,370.00
Model Description
TXT RACING 280 2023
Perfectly placed between our much-loved 250 and awesome 300cc trial
bikes, the TXT RACING 280 offers the perfect blend of 2-stroke power,
low weight, and maneuverability – precisely what improving riders
looking for increased power and super-agile handling need. And as with
all our trial bikes, it's fitted with high-quality parts like a BRAKTEC
hydraulic clutch and brakes, as well as leading suspension to ensure
reliability and, most of all, a whole lot of riding fun. 
BODYWORK
Restyled and red, red, red! What's really cool about our new graphics is
that they're embedded into the bodywork making them super durable. The
fresh look is applied onto our slim, ergonomic plastics, which ensures
unrestricted movements and allows riders to perform at their very best.
As all trial riders hit the deck from time to time, all bodywork is made
from a special blend of Polypropylene, which is super flexible and
returns to its normal shape after impact, even if bent 180 degrees or
more!
AIRBOX
There aren't many bikes that have an airbox with a such a clever design, but ours do! Not only does it house the top-quality Twin Air filter, but the overall structure also plays a vital role in allowing our trial bikes to be super slim. With easy access to the airbox, filter changes are made quick and easy with just one bolt safely securing the filter in place.
HANDLEBAR & GRIPS
Strong, lightweight, and tapered Neken handlebars are fitted with Renthal grips for the best in both strength and comfort. With the bars mounted in the new forged aluminium handlebar clamps, the entire front-end is super stable with a confidence inspiring. The whole front end set-up refines the rigidity and feedback from the front wheel while a new bar pad provides a little extra protection.
FUEL TANK
Redesigned for enhanced ergonomics while fitting seamlessly within the frame and bodywork, the compact 2.3-liter fuel tank is held in place with just one bolt, ensuring fast removal and quick re-installation.
FRAME
Strong, but with just the right amount of flex. That's how we build our
trial frames, using tubular, 1.5mm 25CrMo4 chrome-moly steel for
exceptional levels of rider feedback! Using advanced manufacturing
processes, each one is crafted with laser cutting and robot welding. The
end result is frames that are incredibly durable and ensure true trial
performance. Weighing just 6kg, all frames are complete with a robust
GASGAS-red powder coating. Lateral hangers made of forged aluminium
connect the steering head zone while a new, larger skid plate provides
better protection for the engine, lower frame rails, and linkage.
CNC MACHINED TRIPLE CLAMPS
Super cool and guaranteed to ensure front-end stability! Our silver anodized CNC machined triple clamps not only look the business, but they're incredibly lightweight and play a huge role in delivering precise handling.
TECH FORKS
Smooth and progressive for the very best handling, the 39mm low-friction front forks are 7.5mm shorter for 2023, to improve the bikes overall agility. To prevent unwanted bottoming, an adjustable spring and End Stroke adjustment can be found inside the left leg, while rebound can be fine-tuned on the right-side fork leg. Connecting the forks and ensuring positive rider feedback from the front wheel is a lightweight, 160-gram aluminum axle.
SHOCK ABSORBER
Making sure our TXT Racing line-up retains its best-in-class performance across all classes and displacements, a new TECH shock is fitted for 2023 for the highest levels of comfort and, most importantly, delivering rear wheel traction! With easily adjustable rebound damping, everyone can dial in the shock to suit their riding style and ability.
SWINGARM
Slim, lightweight, and super-strong! Cast from a single piece of aluminum, the swingarms fitted to the entire TXT RACING range are manufactured with proven rigidity and optimal flex, to soak up the biggest of rear wheel hits with ease.
FOOTPEGS
To improve comfort on the bike, the foot pegs have been fully redesigned with an increased surface area closer to the frame. This unique design includes a new fixing bolt hidden inside the frame and allows riders to grip the bike more effectively for considerably enhanced control when compared to previous models. The same tried and tested special micro-casting process is retained for continued low weight and maximum grip.
MOTOR
Our mid-sized superstar! Built with the latest 2-stroke technology and
designed to be powerful, light, clean burning, and compact, the TXT
Racing 280 shares much of the proven architecture as found across the
GASGAS trial bike line-up for guaranteed performance. Thanks to years of
continued development, the cylinder features thermodynamic intake and
exhaust ports which contribute massively to making the engine the most
competitive in its class.
CYLINDER HEAD
The exact same high-quality manufacturing as goes into each and every one of our trial bikes, the TXT RACING 280 cylinder head features cooling ducts that keep the motor's temperature down and a specifically calculated internal dome shape to keep power up!
CYLINDER AND PISTON
The specially developed high-performance piston fitted inside the TXT RACING 280, together with the 76mm cylinder that features precisely positioned intake and exhaust ports, provide excellent torque and overall motor performance. Attached to the bike via aluminum brackets, the cylinders stays help reduce motor vibrations as well as further strengthening the compact steel frame.
CARBURETOR
Giving our 2-stroke motors all the fuel they need for a wide spread of smooth, strong power is the Keihin PWK 28mm carburetor.
TRANSMISSION
The lightest gearbox in any trial bike on the market and another patented GASGAS part! The 4/6 system allows riders to select from 6 gears when there are only 4 gears on the internal transmission shaft. Ensuring all TXT RACING bikes are technologically advanced, the gearbox reduces weight and allow for super compact crankcases. 
CRANKSHAFT
Spinning endlessly to ensure all elements of the 2-stroke TXT RACING 280 motor combine to produce smooth, tractable power, the perfectly balanced crankshaft delivers a 60mm stroke, features a closed main bearing made by SKF, and uses a strong, lightweight connecting rod that uses two needle bearings to ease lubrication and increase durability. It also drives the water pump impeller.
CRANKCASE
All of the internal motor parts on the TXT RACING 280 are held within our super-strong, light-weight crankcases. Not only are they incredible durable, in housing all moving shafts close to the bike's center of gravity the design is both hugely compact and aids bike maneuverability and handling.
EXHAUST SYSTEM
A redesigned front pipe and an all-new rear silencer maximizes the power and torque from our compact 2-stroke motors! Both components are low in weight for uncompromised handling yet high in strength for incredible durability. Our engineers also worked on a new style silencer endcap which reduces the risk of potential crash damage. One thing we didn't change is the well-known and loved easy-access design on the silencer which allows super quick and easy packing changes as and when they're required.
CLUTCH
Release all the torque and power you need with just one finger thanks to our super light BRAKTEC hydraulic clutch! Reliable and designed to ensure even wear, it delivers smooth operation and exceptional performance at all times. Consisting of three Kevlar friction plates, two steel plates, and a Belleville spring design, hours and hours of maintenance free riding is guaranteed. A stronger clutch cover prevents damage from rocks and boot wear while a smoother profile lever provides a more comfortable feel.
KICKSTARTER
Redesigned to be stronger and more efficient, the new kickstarter fires
the bike into the life easily with an assertive kick. Adding further
durability, the new footpeg has a beefed up section where the kickstart
meets it for improved longevity.
BRAKTEC BRAKES
For complete control, trial specific BRAKTEC brakes are fitted with the monoblock 4-piston caliper and 185mm NG waved front disk delivering unrivalled performance and accurate braking in all conditions. Together with a 2-piston caliper and a 150mm NG waved disk at the rear, the overall stopping power on the TXT Racing range is next level. A smoother profile front brake lever also offers a more comfortable feel.
FAN AND RADIATORS
The seriously clever integrated cooling system on our TXT Racing trial bikes is further improved for 2023 with a redesigned fan that increases air flow and reduces sound. And with the radiator neatly tucked away between the new aluminum engine mounts, the whole system is well protected from crash damage for continued 2-stroke performance.
WHEELS
They're built to last. Strength and reliability combine to create high performing wheels that will stand the test of time. With a CNC machined hub connected to the cool, black anodized aluminum rims from MORAD with lightweight spokes, this wheelset is capable of soaking up the hardest of hits. Up front, the aluminum axle is low in weight, high in strength, and plays a huge part in ensuring the front-end has a lightweight feeling.
TYRES
Michelin's super-light X11 tires connect all our TXT RACING bikes to the rocks, mud, and obstacles beneath them. The best in the business, they feature super-pliable knobbles, which together with low pressures offer exceptional grip.
IGNITION AND ELECTRICAL SYSTEM
New HIDRIA ignitions generate stronger power, which stabilizes idling and creates a cleaner response from the bottom end. Depending on your riding style and weather conditions, the handlebar mounted map switch allows for a choice of two ignition curves, which can be selected for tailored power in every section.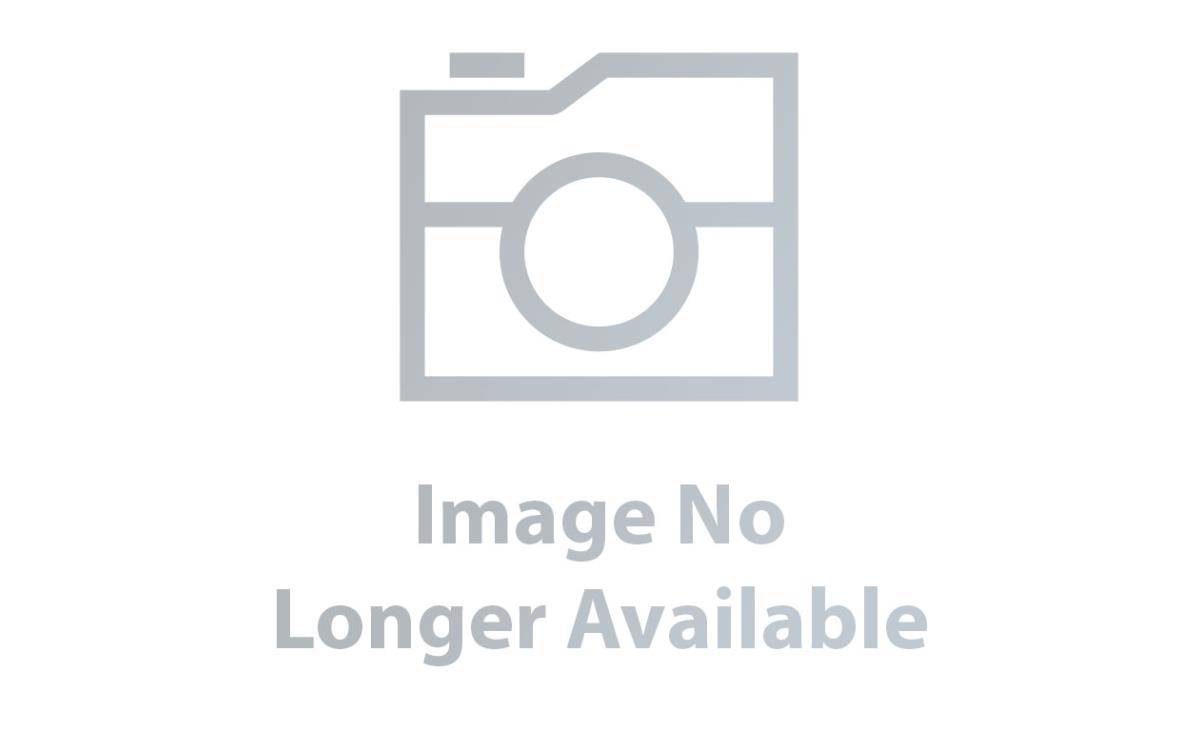 Brand Name
Product Name
Price
Product Availability