EC 350F 2023
£7,891.67
Was £9470.00
VAT Free Price Promotion
Model Description
EC 350F 2023
For those that want more power and performance but no less fun, the GASGAS EC 350F is the grown-up 4-stroke that retains a fun-loving, easy going nature. Bringing together an ample supply of strong, torquey power with handling and agility that's anything but 'big bike' it's the perfect do-it-all 4-stroke for no-nonsense riding enjoyment. Using a Braktec hydraulic clutch for a consistent, maintenance-free operation, the EC 350F is fitted with a super-reliable 6-speed transmission as well as WP forks and shock and a rear suspension linkage.
BODYWORK
GASGAS Enduro bikes are built to look good and perform to the very highest levels, which is why all of our bodywork ensures complete harmony between rider and bike, providing the perfect ergonomics and contact points for maximum freedom of movement. The modern design and red plastics reflect our vibrant, Spanish personality while our straightforward graphics proudly say GASGAS! An ergonomically designed flat seat profile, combined with a high grip seat cover, deliver superior comfort and control in all conditions.
AIRBOX
There is nothing a rider can't love about the straightforward and completely safe no tools needed filter mounting system on all GASAGAS enduro bikes. In the workshop or out at the track, air filter removal and changing takes only minutes. Designed with precisely positioned inlet ducts that ensure maximum airflow and protection of the Twin Air filter, our Airbox allows easy and fast maintenance and maximum air flow.
NEKEN HANDLEBAR, GRIPS AND THROTTLE ASSEMBLY
Ensuring rider comfort and control thanks to optimal pressure points on rider's hands, we fit high-quality Neken tapered handlebars to all of our enduro bikes. With a left side ODI grip that doesn't require gluing, on the throttle side there is a vulcanized grip that features an innovative integrated throttle mechanism. With easy to adjust free-play, by changing a cam the progression of the throttle can also be altered.
FUEL TANK
All GASGAS enduro bikes feature 8.5-litre fuel tanks ensuring fun forest rides can go on and on. Made from transparent polythene that allows riders to easily see how much fuel is inside the tank, a bayonet style filler cap provides a tight, reliable seal. With a specific routing keeping the external fuel line safe, all bikes are fitted with a fuel level sensor.
FRAME
All GASGAS enduro frames are built using lightweight, laser-cut chromium molybdenum steel, which is robot welded for complete accuracy and strength! incorporating specifically engineered flex into all 2-stroke and 4-stroke frames we ensure riders have complete confidence no matter how gnarly the terrain. Together with proven geometry, our frames ensure playful handling and the very best stability. We then finish them with durable, red powder coating.
SUBFRAME
With a short and compact profile all GASGAS enduro subframes are made from lightweight aluminum. The profile helps centralize mass while also keeping weight down. 
FORGED TRIPLE CLAMPS
Our 22mm offset forged triple clamps offer 4-way handlebar adjustment, which ensures riders of all sizes can accurately set the handlebars to best suit their needs. Delivering maximum stiffness, they ensure precise handling and front suspension action. 
WP FORKS
48 is the magic number when it comes to our enduro bikes. 48mm to be exact, the precise diameter of the WP XPLOR USD forks. They use a split fork design with each side fitted with springs, compression damping is on the left and the rebound on the right. They also provide progressive damping and simple and fast clicker adjustments. And thanks to a calibrated mid-valve piston for consistent damping, the advanced setup keeps the front end higher in the stroke, providing impressive reserves against bottoming out.
WP SHOCK
Matched to the linkage system fitted to all GASGAS enduro bikes, the WP XACT rear shock delivers 300mm of rear wheel travel to ensure awesome handling, the very best traction and maximum fun in the woods. With specific internal settings giving complete rider confidence across a wide-range of offroad terrains, in offering full rebound and high/low-speed compression adjustability the shock can easily be fine-tuned to meet the needs of beginners and seasoned racers alike. 
SWINGARM
The hollow, cast aluminum swingarms fitted to all enduro bikes provide exceptional strength at the lowest possible weight. With clearly visible chain adjuster marks they also ensures chain adjustment is quick and accurate. 
MOTOR
The DOHC 350cc motor shares much of its architecture with the EC 250F engine but provides a significant increase in power and torque. In turn it gives the EC 350F its lightweight character and a 450-rivalling power to weight ratio. The motor features a compact and light construction and tips the scales at just 28kg!
CYLINDER HEAD
The EC 350F features an advanced DOHC cylinder head layout that is meticulously engineered to deliver performance and reliability. Internally, the DOHC layout features polished camshafts and low-friction DLC coated finger followers. Together with the lightweight 36.3mm intake and 29.1mm exhaust vales they ensure the delivery of awesome, enduro specific, performance. 
CYLINDER AND PISTON
We have a long list of parts that ensure the EC 350F produces awesome performance, and it certainly includes the cylinder and piston. Using a large diameter, lightweight forged bridged-box-type CP piston with an extra rigid structure and low weight, the geometry of the piston's crowned top is perfectly matched to the high-compression combustion chamber ensuring low oscillating mass for exceptional power.
COUNTER BALANCER SHAFT
The EC 350F engine uses a compact multifunctional counter balancer shaft to counteract the rotational force of the crankshaft. Reducing any unwanted vibrations, it also drives the water pump and timing chain. 
TRANSMISSION
We fit the EC 350F with a 6-speed forged transmission from Pankl Racing Systems to allow enduro riders to battle their way along super-technical single-track and blast along wide open fire roads. Ensuring the highest quality, durability and reliability, the wide-ratio transmission is specifically suited to enduro riding and racing. Additionally, a gear sensor allows the EMS to tailor a specific engine character suited for each gear.
CRANKSHAFT
Buried deep inside the EC 350F motor the crankshaft is key to driving the extremely high-speed moving parts inside the engine, which in turn unleash the motor's unrivalled power. Additionally, thanks to an oil feed that ensures enhanced engine durability, the EC 350F enjoys long, 135-hour crankshaft service intervals, which save time, effort and cost.
CRANKCASE
The awesome performance of the EC 350F is the result of many things, the compact design of the bike's crankcases is certainly one of them. Engineered to house the internal shaft arrangements at the ideal center of gravity, the compact crankcases centralize rotating masses for the best possible handling. Integrated into the high pressure die-cast crankcases is the oil supply to the main bearing.
EXHAUST SYSTEM
Ensuring enduro specific power across the full GASGAS enduro range, all our exhausts are designed and built to meet FIM sound regulations! The 4-stroke exhaust systems are expertly designed to deliver the very best performance at the lowest possible weight while a joining position allows it to be removed without having to take out the rear shock. Further innovation allows for a short, compact silencer that doesn't increase noise levels. The muffler shell is crafted from lightweight aluminum.
DDS CLUTCH
Using a compact design to deliver better action and improved durability, the EC 350F uses a Dampened Diaphragm Steel (DDS) clutch, together with a hydraulic Braktec system. Ensuring all riders have precise control of our largest 4-stroke enduro bike, a single diaphragm steel pressure plate is used instead of traditional coil springs, which together with a damping system delivers better traction and durability. 
BRAKTEC BRAKES
Providing superior stopping power while giving riders control and confidence, we fit Braktec braking systems to all of our enduro bikes. With a smooth, sensitive action the front brake features an 11mm piston within the master cylinder and 2x25mm pistons in the caliper, together with a waved 260mm front disc. The rear brake has a 12.7mm master cylinder piston and a 1x25mm piston caliper and uses a 220mm rear brake disc. Keeping weight to a minimum and offering complete confidence Braktec brakes ensure serious stopping power!
BRAKTEC HYDRAULIC CLUTCH
The Braktec hydraulic clutch system we fit to all GASGAS enduro bikes provides even wear, near maintenance-free operation and perfect action in all conditions. It's also extremely light. Free play is constantly adjusted to ensure a biting point and action that never changes.
INTEGRATED COOLING SYSTEM AND RADIATORS
A cool running motor is a well performing motor, which is why all GASGAS enduro bikes feature an integrated cooling system that ensures maximum cooling efficiency. It also eliminates the need for additional hoses while the slim design of the radiators ensures a narrower bike with class-leading ergonomics. Expertly crafted using high strength aluminum, all radiators also give our enduro bikes a low center of gravity for best possible handling.
WHEELS
No matter if axle deep in mud, bouncing over rocky trails or being put through their paces over sandy, whooped out straightaways, our silver, alloy wheels are super high-strength. Featuring CNC machined hubs that use lightweight spokes and silver anodized aluminum nipples, GASGAS enduro wheels combine minimal weight with maximum stability.
TYRES
All GASGAS Enduro bikes come fitted Maxxis Maxx Enduro medium tires as standard, designed to be durable, grippy and deliver the performance that completes our proven performance bikes. Inspiring confidence across a wide range of terrain, the tread pattern is designed to maximize both traction and braking performance. 
ENGINE MANAGEMENT SYSTEM
The brains of our EC line-up! Working away behind the scenes to ensure the smooth running of the high-performance GASGAS enduro bikes, on our 4-strokes the Keihin EMS system controls everything to do with the electronic fuel injection system as well as featuring a gear sensor, that tailors power delivery for each gear.
THROTTLE BODY
We use a 42mm Keihin unit on our 4-strokes enduro bikes. On the EC 250F and EC 350F immediate throttle response is guaranteed due to the throttle cable being mounted directly, without a throttle linkage. The injector is positioned to ensure the most efficient flow into the combustion chamber.
ELECTRIC START AND LI-ION BATTERY
The best invention since the wheel! With an electric starter fitted to all of our 4-stroke and 2-stroke enduro bikes we can ensure that all GASGAS enduro models start super easily, no matter the weather. Using a Li-Ion battery, which weighs approx. 1kg less than a conventional lead battery, we can offer the convenience of electric starting while also keeping overall bike weight to a minimum. It's a win, win for everyone!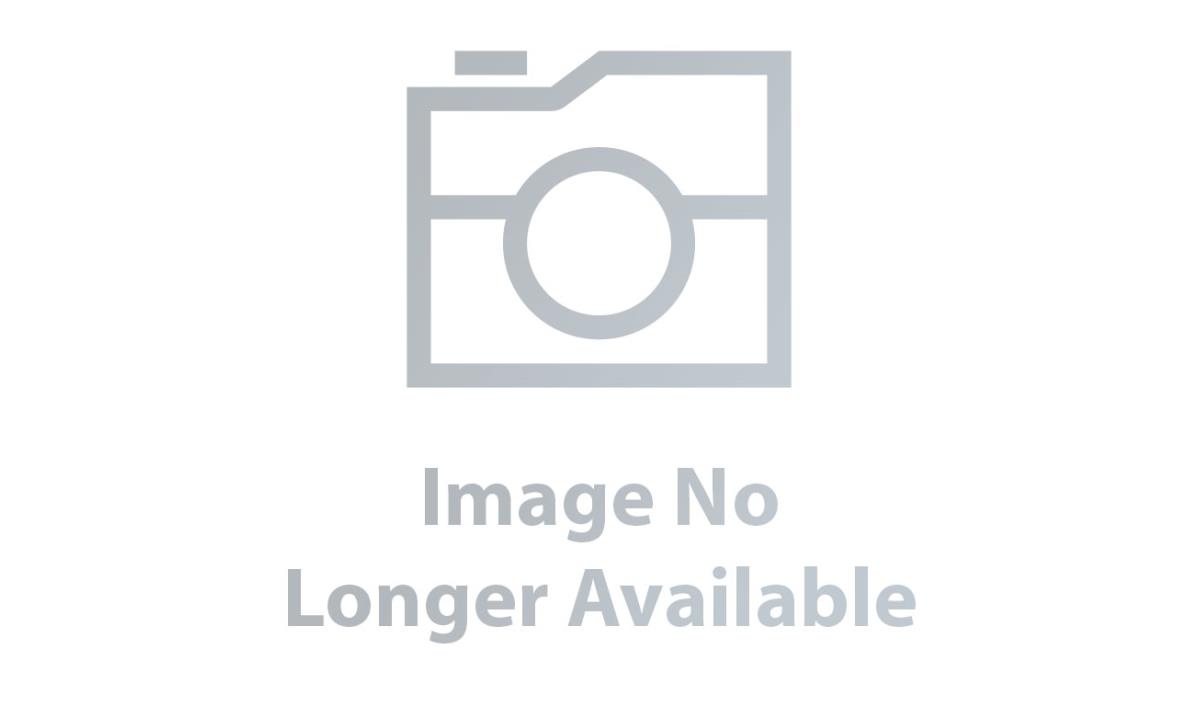 Brand Name
Product Name
Price
Product Availability