WHIP THE VAT AWAY
VAT EQUIVALENT SAVINGS NOW AVAILABLE ON 2023 MOTOCROSS RANGE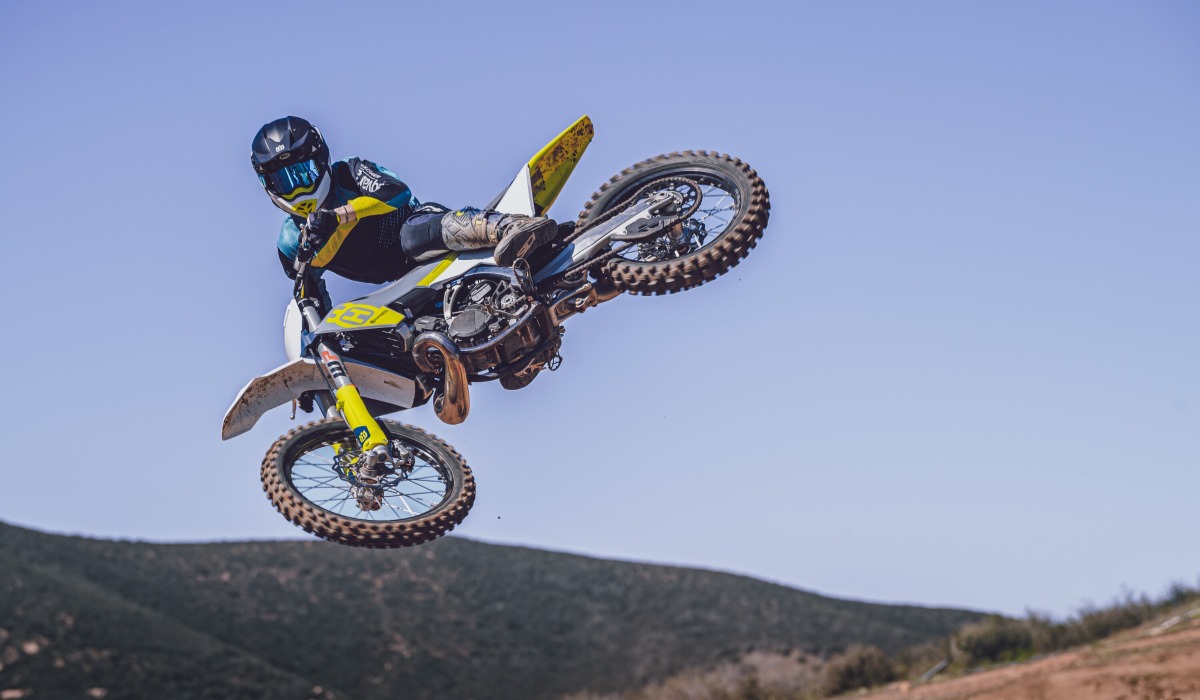 HUSQVARNA MOTORCYCLES are always engineered to outperform – and thanks to new VAT equivalent savings to be made across the HUSQVARNA MOTORCYCLES adult motocross range, as well as the TC 85, these legendary machines now outperform on price, too. With savings of up to £1,829 to be made, the transition to the most effective motocross platform on the planet is now made even easier.
With an amazing range of two-stroke and four-stroke options available – including upgrading to the HERITAGE range and FACTORY EDITION models – HUSQVARNA MOTORCYCLES offers a rider everything they need to up their riding game. From improved power and sublime delivery, through to the adoption of the very latest technical developments, each machine is able to add confidence to every aspect of riding.
Stock is limited, so now is not the time to left at the gate. Your rivals will be getting off the line on their new TC or FC machine, leaving you to battle against all heir advantages. So contact us soon to secure your latest MX tool.
MODEL
SAVING
VAT FREE* PRICE
TC 85 17/14 2023
£995
£4,975
TC 85 19/16 2023
£995
£4,975
TC 125 2023
TC 125 HERITAGE 2023
£1,387
£1,404
£6,933
£7,016
TC 250 2023
£1,520
£7,600
FC 250 2023
FC 250 HERITAGE 2023
£1,570
£1,587
£7,850
£7,933
FC 350 2023
FC 350 HERITAGE 2023
£1,612
£1,629
£8,058
£8,141
FC 450 2023
FC 450 HERITAGE 2023
£1,654
£1,670
£8,266
£8,350
FC 450 FACTORY EDITION 2023
£1,829
£9,141
*VAT Free pricing refers to the removal of the VAT element from the suggested retail price. VAT will be paid on the promotional price of the motorcycle. Cannot be used in conjunction with any other promotion. We reserve the right to withdraw this offer at any time. Offer only applies to model year 2023 machines. This offer is available at all participating Authorised HUSQVARNA MOTORCYCLES UK Dealers, while stocks last.