MC 450F FACTORY EDITION 2023
£9,058.00
Was £10870.00
VAT Free Price Promotion
Model Description
MC 450F FACTORY EDITION 2023
We're excited about this one! The all-new, all-awesome MC 450F Factory Edition is as close as it gets to the bike that Justin Barcia will race in 2023. A new engine, frame, swingarm, and plastics, as well as a pretty long list of racing-focused components from our Technical Accessories range has created a bike designed for winning. The MC 450F Factory Edition is the real deal and as good as it gets
BODYWORK
Bringing the bike bang up to date there's all-new, super-cool bodywork from front to back, including a bigger 7,9-liter fuel tank! On the sides, larger contact areas make gripping the bike with your legs much, much easier while a refined rider triangle – the relationship between the bars, pegs, and seat – gives riders complete freedom of movement. Trust us, you'll notice this important revision as soon as you hit the track.
TLD TEAM GRAPHICS
An MC 450F Factory Edition isn't a true replica bike without a full set of race team graphics crowned with the race number of Justin Barcia 51. And the best part is, the Troy Lee Designs/Red Bull/GASGAS Factory Racing stickers are applied using in-mold technology when the plastics are made. So there's no peeling, scratching, or staining which means this bike will always stand out from the crowd!
FACTORY SEAT
Keeping you firmly planted when getting on the gas out of corners, the new, super-grippy red and blue seat cover holds you firm and blends in perfectly with the graphics. Style and function at its finest.
NEKEN HANDLEBAR
The black anodized NEKEN bars feature a comfortable, modern bend and are strong yet flexible with an oversized GASGAS branded bar pad covering the bar mounts. The choice is yours when it comes positioning the bars exactly where you like them. In addition to two mounting positions, the bar mounts can be rubber-damped for reduced vibrations or fixed for a super-precise front-end feel. For extra comfort, the grey ODI Lock-On Grips are super-soft and help prevent unwanted blisters.
FRAME PROTECTION KIT
The Frame Protection Kit serves two purposes. As well as protecting the frame, the kit boasts a textured surface area that helps you grip the bike with your boots whenever you're out on track smashing out the laps. Simple, effective, and 100% GASGAS red!
FRAME
A serious amount of development work has gone into the new frame. The motor is now tilted back slightly compared to the previous model, moving it closer to the center of gravity, which in turn lowers the front sprocket by 3mm. This might sound like a small change, but on track you'll soon notice improved stability when accelerating out of corners.
SUBFRAME
Strong and light, the tried and tested aluminum subframe plays an important role in the outstanding handling of the MC 450F Factory Edition as its low weight helps with mass centralisation. 
WP FORKS
Built for serious racers, the 48mm split design air forks on the MC 450F Factory Edition have a slightly firmer setting to soak up big bumps and jumps, which allows you to get on the gas, attack the track, and chase after those all-important race wins!
WP SHOCK
All-new and as good as it gets! Lower in weight and a little shorter in length, the overall travel of the WP shock remains unchanged at 300mm. The new design increases the ground clearance for the linkage which has undergone several changes to improve traction and absorption. All the settings are fully adjustable by hand, too. Pretty cool, right?
FACTORY RACING TRIPLE CLAMPS
Just looking at our Factory Racing Triple Clamps will get you excited about hitting the track! As far as factory race team hardware goes, it doesn't get much better than our red anodized clamps. Allowing for two offset options for super-personalized bike set-up, they also allow for two mounting positions for the bars, which can either be rubber-mounted for comfort or fixed for better front-end feedback.
SWINGARM
Designed to perfectly match the frame's flex characteristics and thanks to an improved casting process, the new swingarm is lighter than ever. There's also a new chain guide, which prevents mud build-up and is more rounded to glide through deep ruts, ensuring uncompromised forward momentum in deeply rutted corners.
FACTORY WHEELS
Seriously great looking, great performing wheels! With CNC-machined, black anodized aluminum hubs, super-strong spokes, and D.I.D Dirt Star rims, the Factory Wheels not only look amazing, but are also built seriously tough. And with Dunlop GEOMAX MX33 tires fitted front and back, you'll get superior grip on all track surfaces. 
BREMBO BRAKES
It's all well and good having a super-fast dirt bike, but even the fastest riders need to slow down from time to time! This is why we've fitted a race-tested Semi-floating Front Disc up front for incredible stopping power and to make sure you hit your line through every corner. And for continued performance, it's protected by a Factory Racing Brake Disc Guard made from lightweight and strong 2K carbon composite. At the rear, a Brembo calliper with a brake disc designed exclusively for GASGAS takes take of business.
DRIVE TRAIN
It's only right that the rear Factory Wheel has a black anodized aluminum sprocket to replicate the race team look. In addition, a gold chain looks the business and lasts way longer than a traditional chain.
FACTORY RACING SKID PLATE
Fitting neatly around the underside of the 450cc motor, the Factory Racing Skid Plate offers incredible protection from rocks, roost, and will stop just about anything from damaging the motor out on the track. This carbon-reinforced engine shield extends around both sides of the motor, the clutch and ignition covers are well protected too. 
FACTORY START DEVICE
Helping you grab the all-important holeshot, we've installed a Factory Start Device on the MC 450F Factory Edition. Lock it in, wait for the gate drop, then Get On The Gas!
FOOTPEGS
Way bigger than the old design yet less likely to snag on deep ruts or catching the take off of jumps when scrubbing, the grippy new footpegs provide riders with total control at all times. 
POWER PLANT
The MC 450F Factory Edition is fitted with the latest and best 450cc motor we've ever made. It's super-compact, lighter, improves handling, and our engineers have made it even easier to work on. You're gonna love it!
CYLINDER HEAD
Redesigned to be even more compact and lighter, the new Cylinder Head moves the camshaft closer to the center of gravity to further improve handling. There's also a new cam chain to reduce friction while the Diamond Like Carbon (DLC) finish on the rocker arm makes everything run oh so smoothly. Not to mention being much more durable we also increased the compression ratio for maximum peak power. 
CYLINDER AND PISTON
A new CP piston boosts performance while being incredibly lightweight. It's designed for racing and to last. Thanks to engineering wizardry, annular grooves add durability that guarantee long service intervals. 
GEARBOX
Redesigned and remaining lightweight, the five-speed Gearbox is made by Pankl Racing Systems so you know it's going to be good. Now even smoother to shift, a clever sensor engages a specific engine map tailored for each gear to deliver the best performance possible.
HINSON CLUTCH COVER
No GASGAS replica bike is complete without a Hinson Clutch Cover. Hard-anodized so it'll look like new forever, it's made from billet T-6 aircraft quality aluminum for next level strength and durability. It's no wonder it's found on so many factory bikes worldwide. Beneath the cover is a redesigned clutch basket matched to the new gearbox.
AKRAPOVIC SLIP-ON
Essential for building a factory racing replica dirt bike, the MC 450F Factory Edition is fitted with the latest version of the Akrapovič "Slip-On Line" silencer. Boosting power across the entire rev range and adding a significant amount more torque, it also saves weight over the stock system.
THROTTLE BODY
The MC 450F Factory Edition features a 44mm Keihin throttle body that repositions the injector to deliver the most efficient flow of fuel and air into the motor. And with a directly mounted throttle cable, instant response when getting on the gas is guaranteed!
MAP SELECT SWITCH
Customize the power delivery to suit your style with the Map Select Switch. Choose to run either the stock setting or a map with a little bit of a harder hit, which is awesome for riding in sand and mud. On the switch you'll also be able to activate traction control for slippery tracks, launch control for nailing perfect starts, and quickshift for super-smooth upshifts, even when you're wide open!
QUICKSHIFT
Ideal for heavy track conditions, the new Quickshift allows for super-smooth upshifting from second gear upwards – even when wide open and without the need to use the clutch! It's super easy to activate on the Map Select Switch and, well, it just works so, so well.
LAUNCH CONTROL
Getting you out in front at the start of every race, Launch Control delivers maximum traction from the moment you drop the clutch and Get On The Gas! To activate, simply press the traction control and quickshift buttons at the same time while the motor is idling then get ready to hold on tight!
TRACTION CONTROL
When riding hardpack or other slippery circuits, activating Traction Control will make things so much easier. If the RPM picks up too quickly, it works by harnessing the power to maintain forward momentum, even in the slickest conditions.
EMS
Small, light, and super-fast at processing data, the Engine Management System (EMS) is hands down one of the most amazing parts of MC 450F Factory Edition. It integrates launch control, traction control, quickshift, the engine maps, the gear sensor, and even has a rollover sensor so if you have a big crash the engine will stop for an additional layer of safety. 
E-START AND BATTERY
Easy starting at the press of a button, every single time. That's all there is to it. You'll be amazed by how light the Li-Ion 2.0 Ah battery is, it's over a 1kg lighter than a conventional lead battery!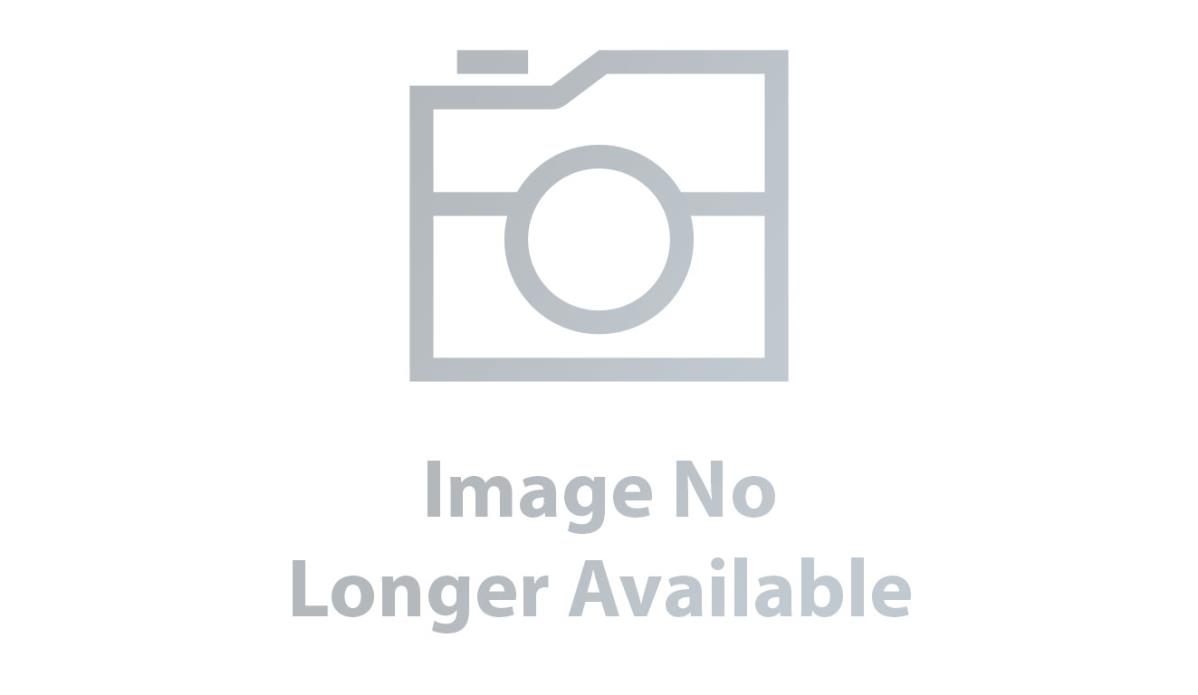 Brand Name
Product Name
Price
Product Availability